Parties are 2 hours long and include a variety of Nerf games & full campfire meal
Issued with tactical army gear including camouflage mask, goggles and with a choice of blaster from the Nerf Tent. Take up position on the outdoor battlefield behind barricades, sandbags, camo nets, tunnels and camps. The party is split into two or three teams, for various Nerf games including prison break, ambush, capture the barricade, last warrior standing and escaped prisoners.
Equippepd with a new laser tag gun, guests will play a variety of laser games, both team and individual. All scores will be collected onto the app. Who will be the top 3 Nerfers?
All guests will receive a campfire cooked sausage in a roll, telling jokes and campfire stories with the REA staff. After a sausage roll a snack hamper is provided filled with crisps, chocolate snacks, cookies and apples. With a birthday cake and birthday wishes, the party concludes. Please provide your own birthday cake/cupcakes.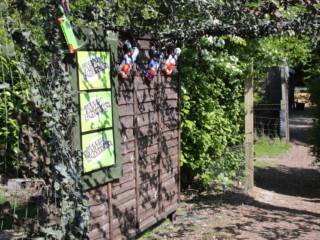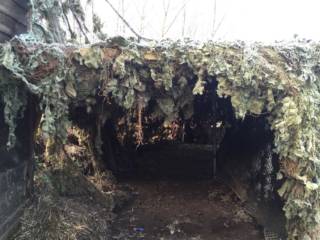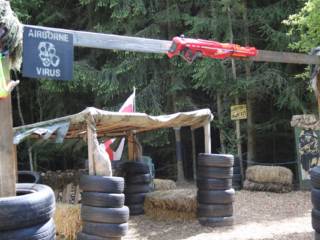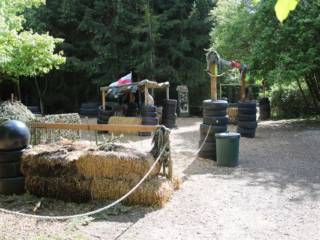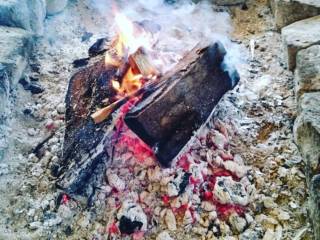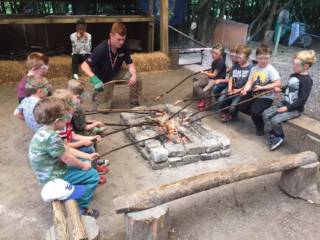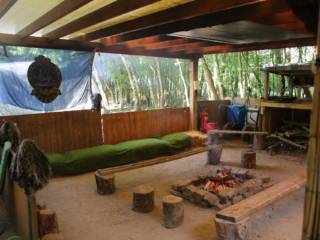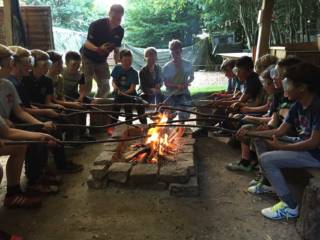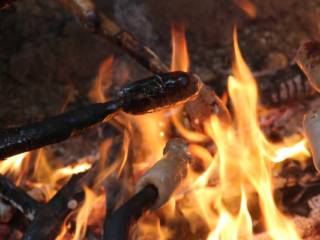 Booking Help
PLEASE NOTE – If the booking calendar does not allow you to use a credit/debit card ONCE you are on the PayPal screen, (our designated user for taking payments) then please press the 'cancel and return to R E Adventures'.
Once you are back to our website press next again and it should give you the option to use a credit/debit card on the PayPal website. If not, rinse and repeat. We are working on a fix for this!
iPads tend to struggle with our booking system too. Please use a different method where possible!
Book Your Party
You will be required to pay £50 non-refundable deposit to secure your place.
Numbers booked are an estimate and can change nearer the time.
Age & Group Size
For children turning 6 to 12 plus
Minimum of 10 to 20 maximum
Campfire is now prepared by REA Staff
Schools and group organisations welcome! Custom made packages upon request!
Booking a party
Numbers booked are an estimate. You will receive an email 7 days before the party asking you to confirm your final numbers and dietary requirements.
If the date is not highlighted then it is already fully booked.
Weekday Parties
If you want to book a party Mon-Fri and the date does not show on the above calendar then please call the office to discuss! 07460 333050
Sweet Cones/Party Gifts
We offer a large cone of camouflage sweets. These are priced at £3 each. We can cater for gluten free and vegetarian too.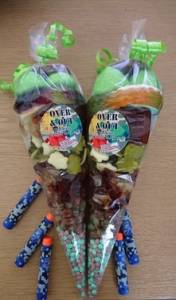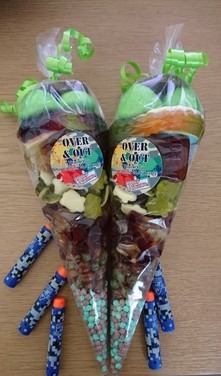 Drop Off/Pick Up
Upon arrival, please wait in the designated area, 2m apart, until you are greeted by REA Staff who will then welcome you into the Nerf zone and briefing area.
Upon pickup please wait in the designated area, 2m apart, until you are greeted by REA Staff who will guide you through to the pickup point.
Pricing Information (Campfire Meal Included)