Parties are 2 hours long and include 2 pre-selected activities & campfire meal.
Activities - click for more information
Shelter Building
One of the first rules for outdoor survival. Children will build a variety of improvised survival shelters using natural materials they gather from the land. Mini shelters are the perfect tool to demonstrate these skills.
Fire Lighting
One of the most important bush craft and survival skills. You will be taught its many uses and methods of lighting both modern and ancient. Once lit the children will get an opportunity to roast marshmallows over their own fire!
Traps & Snares
An activity for the older guests. (9yrs +) Our Bush craft experts teach a variety of technics which the children will get a chance to practise. A few eggs may lose their shells in the process of the demonstration traps!
Camouflage & Concealment - Coming Soon!
Coming soon!
A fun exercise, which teaches children how to use natural foliage and the environment to avoid detection. Will you be able to creep up on the staff to win a prize!
Campfire Cooking - Coming Soon!
Having established a fire this is an opportunity to learn some backwoods cooking skills. These may include smoking meats and root vegetable ember cooking. All guests cook a sausage on a stick for their lunch. Currently unable to offer cooking due to covid measures.
Woodland Arts & Crafts
Popular with our younger guests. After gathering fur cones, sticks, leaves, stones, mud and much more from the woods and meadow it's back to the art tent to let their creative minds take over.
Axe Throwing - Coming Soon!
Coming soon!
Suitable for guests 9+. We teach you how to sling an axe like our ancestors, giving individual coaching to hone your technique.
Archery Stalk (soft darts)
One of the oldest skills known to man used for hunting and battle. More exciting than the average fixed point range children will stalk through the woods to find their targets.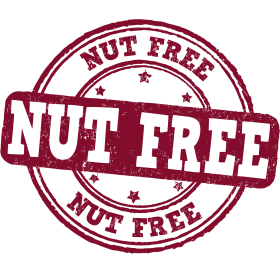 You will be required to pay £50 non-refundable deposit to secure your place.
Numbers booked are an estimate and can change nearer the time.
How do I book a party?
Please select a rough estimate of guests below. These can change nearer the time up to a mximum of 15 incl birthday children.
Dates & times will then show for the upcoming months.
Select your preffered, availbale date & time.
If the date is not highlighted then it is already fully booked.
Fill in the prompted details.
Complete the deposit payment via PayPal (you can use a credit/debit card here!)
Receive an email confirmation (sometimes drops into junk/spam!)
Numbers booked are an estimate. You will receive an email 7 days before the party asking you to confirm your final numbers and dietary requirements.
Complete the contact form, found under essential downloads.
Pay balance upon arrival.
Age & Group Size
For children turning 6 to 12 plus
Minimum of 6 to 15 guests maximum
Campfire is now prepared by REA Staff
Schools and group organisations welcome! Custom made packages upon request!
Weekday Parties
If you want to book a party Mon-Fri and the date does not show on the calendar then please call the office to discuss! 07460 333050
Sweet Bags/Party Gifts
We offer a large bag of camouflage sweets. These are priced at £3 each. We can cater for gluten free and vegetarian too.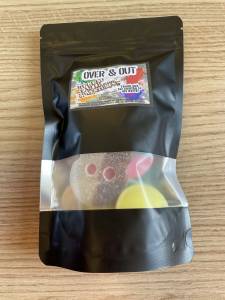 Drop Off/Pick Up
Upon arrival, please wait by the wooden cladded office until you are greeted by REA Staff who will then welcome you on site and show you your party area.
Upon pickup please follow the signs guiding you to the Bush Craft pickup area.
Pricing Information (Campfire Meal Included)
Click Here to View Prices
Essential Downloads
As host parent, please ensure all parents of children attending the party have received the Guest Information document, which contains imperative pre-party details, e.g. dress code, location and contacts. Please ensure that you have all guest children's contact details on the emergency contact form below.