Next Camp
Christmas Day Camps
Now open for booking!
Fri 15th Dec
Wed 20th Dec
Tue 2nd-Wed 3rd Jan 2024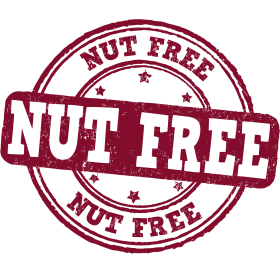 Activities
Nerf Fun
Divided into two teams guests are issued army jackets and choice their favourite blasters before heading to one of the two battle zones to guard their camp, hunt the escaped prisoners, protect the president and defend the secret radar.
Nerf Shooting Range
The range helps develop team's skills and personal skills such as hand eye co-ordination and team work.
Camouflage & Concealment
A fun exercise, which teaches children how to use natural foliage and the environment to avoid detection. Will you be able to creep up on the staff to win a prize!
Archery Stalk
One of the oldest skills know to man used for hunting and battle. More exciting than the average fixed point range children will stalk through the woods to find their targets.
Shelter Building
Children will build a variety of improvised survival shelters using natural materials they gather from the land. Mini shelters are the perfect tool to demonstrate these skills.
Fire Lighting
One of the most important bushcraft and survival skills. You will be taught its many uses and methods of lighting both modern and ancient.
Campfire Cooking
Having established a fire this is an opportunity to learn some backwoods cooking skills. These may include smoking meats and root vegetable ember cooking. All guests cook a sausage on a stick for their lunch.
Traps and snares
An activity for the older guests. Our Bushcraft experts teach a variety of technics which the children will get a chance to practise.
Nature Art
Popular with our younger guests. After gathering fur cones, sticks, leafs, stones, mud and much more from the woods and meadow it's back to the art tent to let their creative minds take over.
Bushcraft Games
A variety of fun team and individual games played in the meadow by all ages.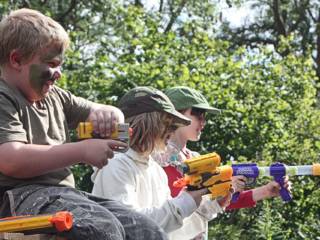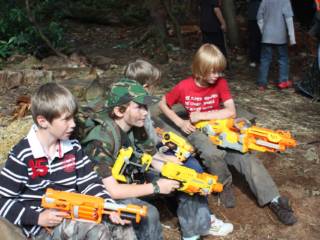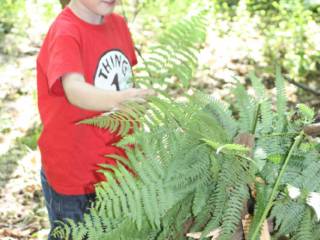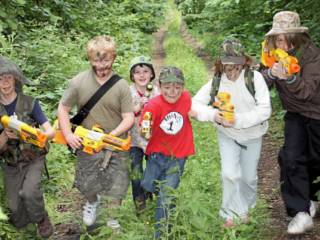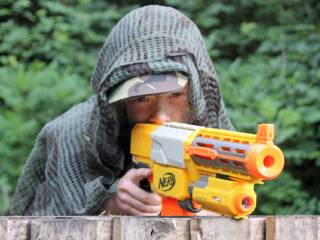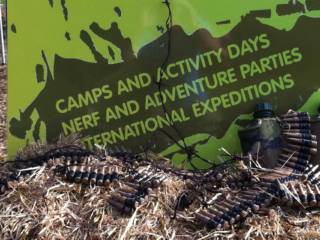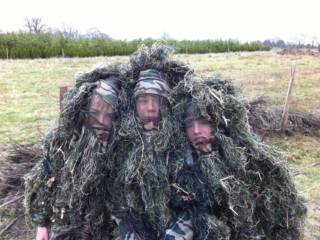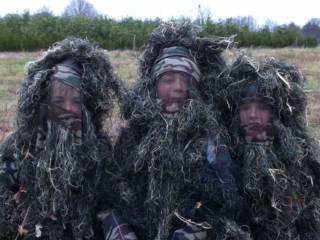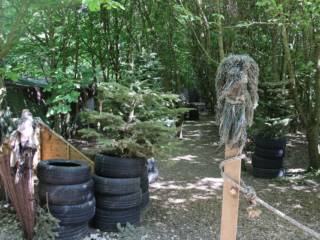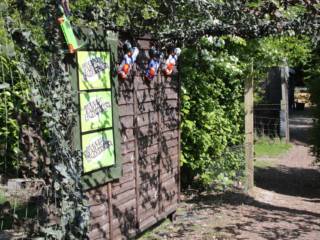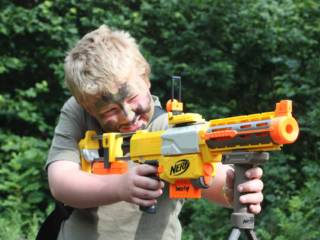 Arrival
Gates open at 0900hrs and close at 0930hrs
Last registration 0930.
Briefing starts at 0945hrs sharp
Pick up between 1515-1530 sharp
We have capacity for 48 children each day. Please send with a full pack lunch & drink. Water provided by Rugged Earth for refills etc.
Age
Our day camps are suitable for children turning 6. They must be in Year 1 at school or about to start in September. Unfortunately we do not accommodate children starting reception or below.
We endeavour to put children into appropriate age groups. We operate a degree of flexibility to allow friends and siblings to be together and for children to choose which activities they would like to do. Nerf guns, army vests and safety goggles are provided.
Clothing
Please ensure you child is wearing suitable clothing for outdoor fun. We recommend long trousers/long sleeve shirt as we are an outdoor company however this is only a recommendation.
Please send a jumper & waterproof if there is risk of rain or cold.
No crocs, sandals, flip flops or open toed shoes. Children must be wearing trainers or walking boots for stability.
At present we do not accept childcare vouchers.
We will be running a minimum of 5 different activities every day.
Please note: All bookings are non-refundable. If you wish to alter your booking within 10 days of your date there will be a £10 charge per child, per day.
This is at the complete discretion of R E Adventures Ltd.
A minimum of 10 individual bookings are needed for any day camp to go ahead.